HIGHER EDUCATION IN TIMES OF COLLAPSE – Meeting 20 October 2022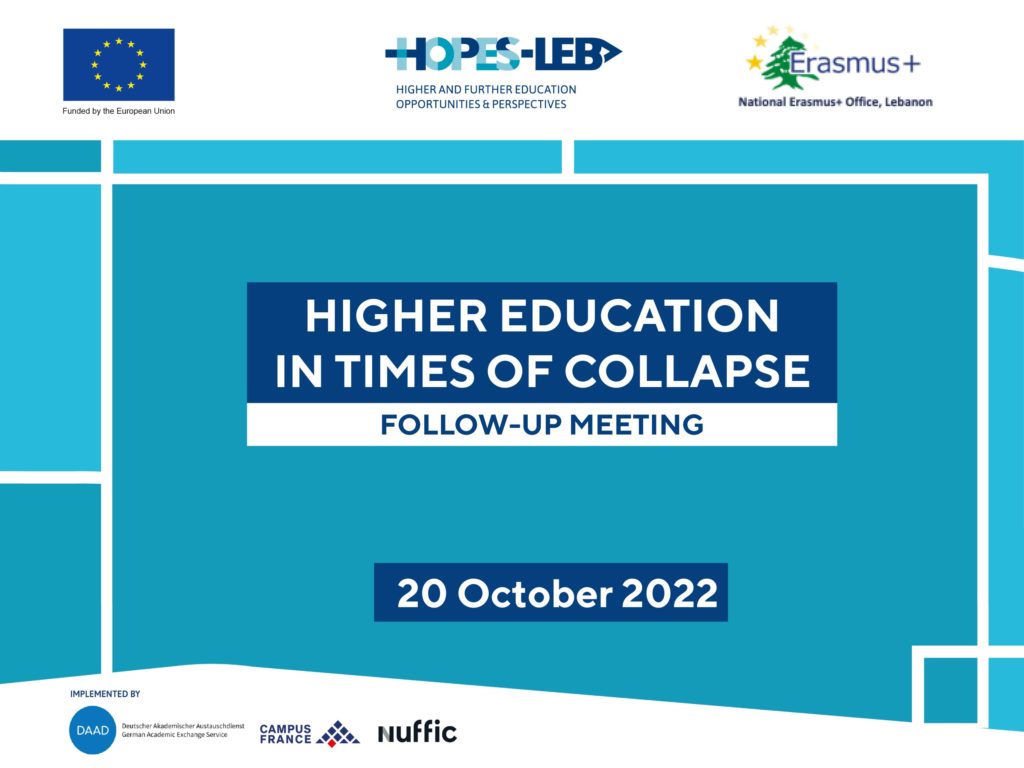 As a follow-up to the series of stakeholder dialogues "Higher Education in times of collapse", the HOPES-LEB project together with the National Erasmus+ Office of Lebanon organised a follow-up meeting on Thursday October 20, 2022 at the Gefinor Rotana Hotel, Beirut. 
The purpose of this gathering was to follow-up on the series of stakeholder dialogues and meetings, launched in January 2022 and organised on a national level, bringing together professionals and academics, representatives of institutions and organisations as well as students, to further discuss the current situation in the higher education sector in Lebanon and its impact on students and education providers with the aim to present and discuss the draft paper established and which will be addressed to relevant national and international stakeholders in a final event planned to be held in November 2022.
Following welcoming remarks , the first session included a presentation of the paper and set of recommendations and a reflection on the findings and feedback to improve the final draft.
During the second session, participants identified concrete measures and suggestions to be added as an annex to the final paper for immediate donor support.
————————————————————————-