About the HOPES Project
The HOPES (Higher and Further Education Opportunities and Perspectives for Syrians) project aims at providing better access to quality further and higher education opportunities for refugees from Syria as well as young people in the host communities in Egypt, Iraq, Jordan, Lebanon and Turkey.
This multifaceted €12-million regional project was funded by the European Union, through the EU Regional Trust Fund in Response to the Syrian Crisis, the 'EU Madad Fund', and implemented from 2016 until 2020 by the German Academic Exchange Service (DAAD), the British Council, Campus France and Nuffic.
HOPES AT A GLANCE
The HOPES project was designed to mitigate the impact of the Syrian crisis and to improve the situation of refugees from Syria and of youth in the host communities in Egypt, Northern Iraq-KRI, Jordan, Lebanon and Turkey by directly addressing their educational needs through the following core activities:
SCHOLARSHIP FUND & ACADEMIC COUNSELLING
HOPES provided more than 1,026 full academic scholarships to students at bachelor's and master's levels, as well as for vocational training and diplomas, enabling refugees of post-secondary age from Syria and young people in the host communities in Egypt, Iraq, Jordan, Lebanon and Turkey to continue their higher and further education in local institutions.
Education Desks located in the five target countries and communication tools offered academic counselling and information about access to tertiary and study education opportunities to more than 26,333 info seekers.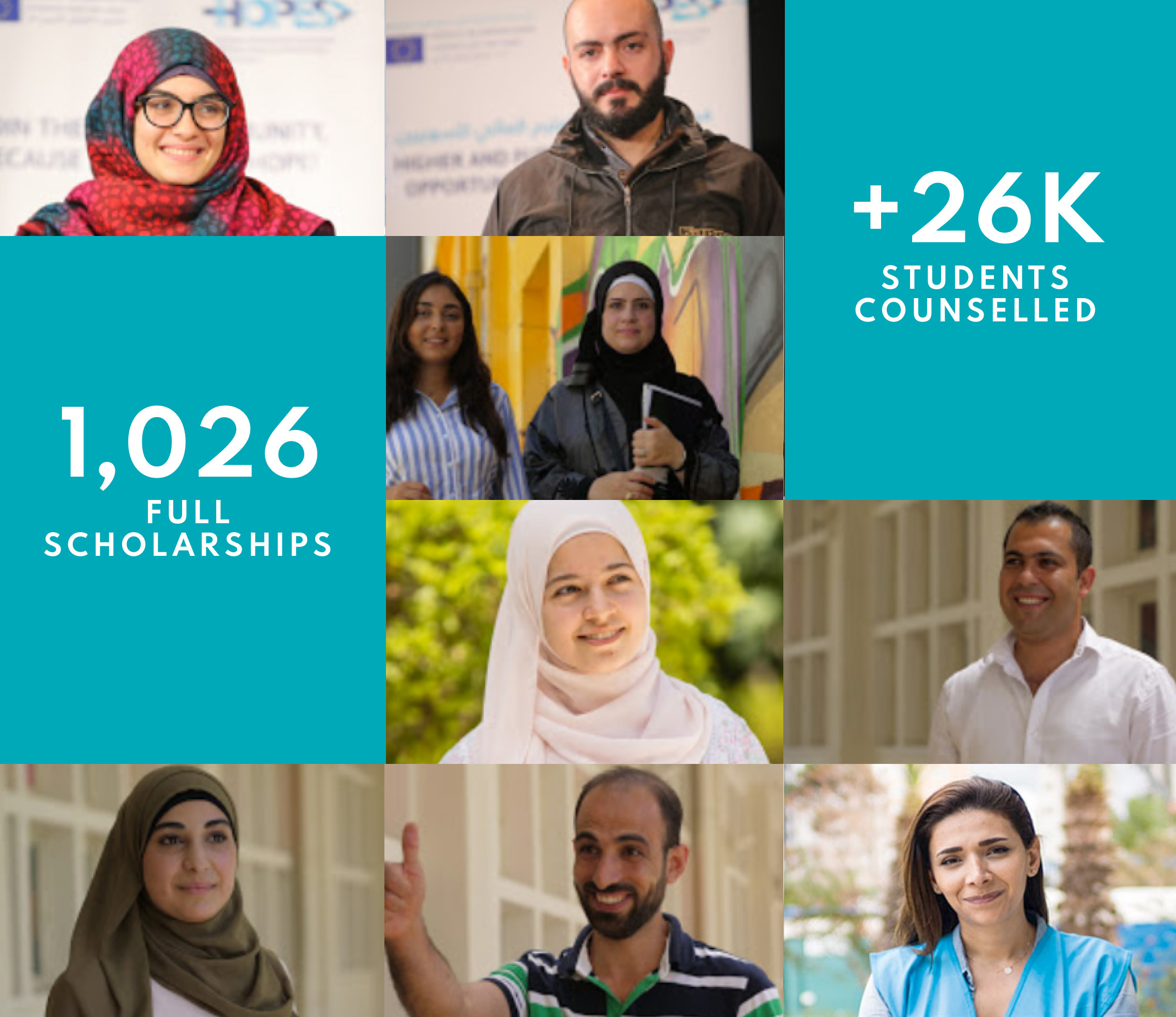 HIGHER EDUCATION ENGLISH ACCESS PROGRAMME
HOPES provided university-based English-language and study skills courses for refugees and young people in the host communities;
More than 8,514 students benefited from university-based English and study skills courses that give them the tools needed to complete their university education, apply for scholarships and access other educational and professional opportunities.
Partnerships with 19 higher education institutions and the provision of teacher training to 283 English teachers allowed to deliver the HEEAP courses to students in the region.
Courses included online entry tests and certificated Aptis tests, 100 hours of face-to-face English classes and 40 hours online as well as IELTS preparation and tests for higher-level students.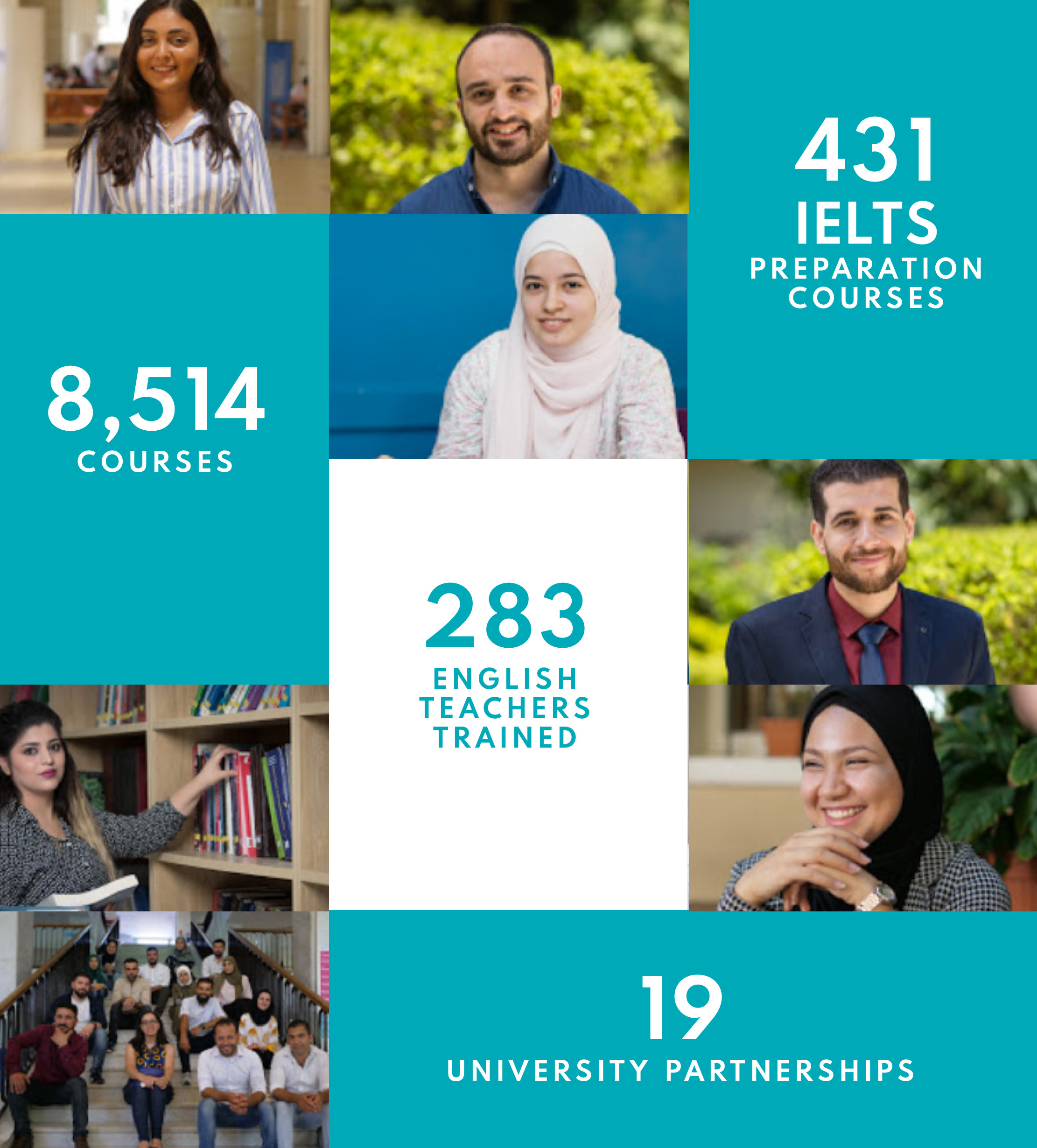 CALL FOR PROPOSALS
HOPES provided funding for 32 innovative, short-term education projects implemented by local and regional educational institutions targeting more than 36,683 young refugees and vulnerable youth in the host communities.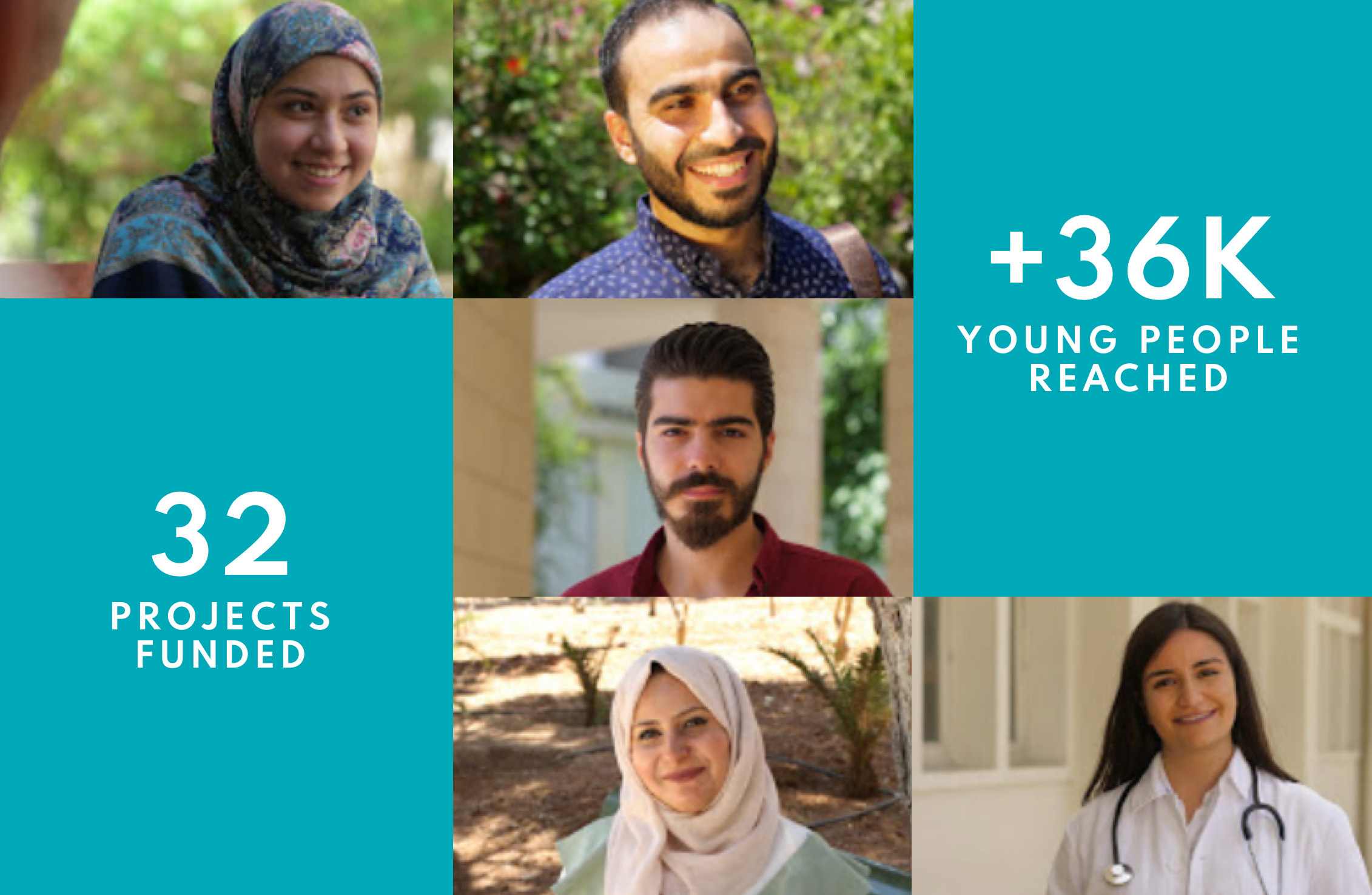 N

etworking and Stakeholder dialogu

ES
HOPES supported institutional dialogue and networking through the organisation of 2 regional conferences in Beirut and Amman and 20 national stakeholder dialogues in:
Egypt

Iraq

Jordan

Lebanon

Turkey.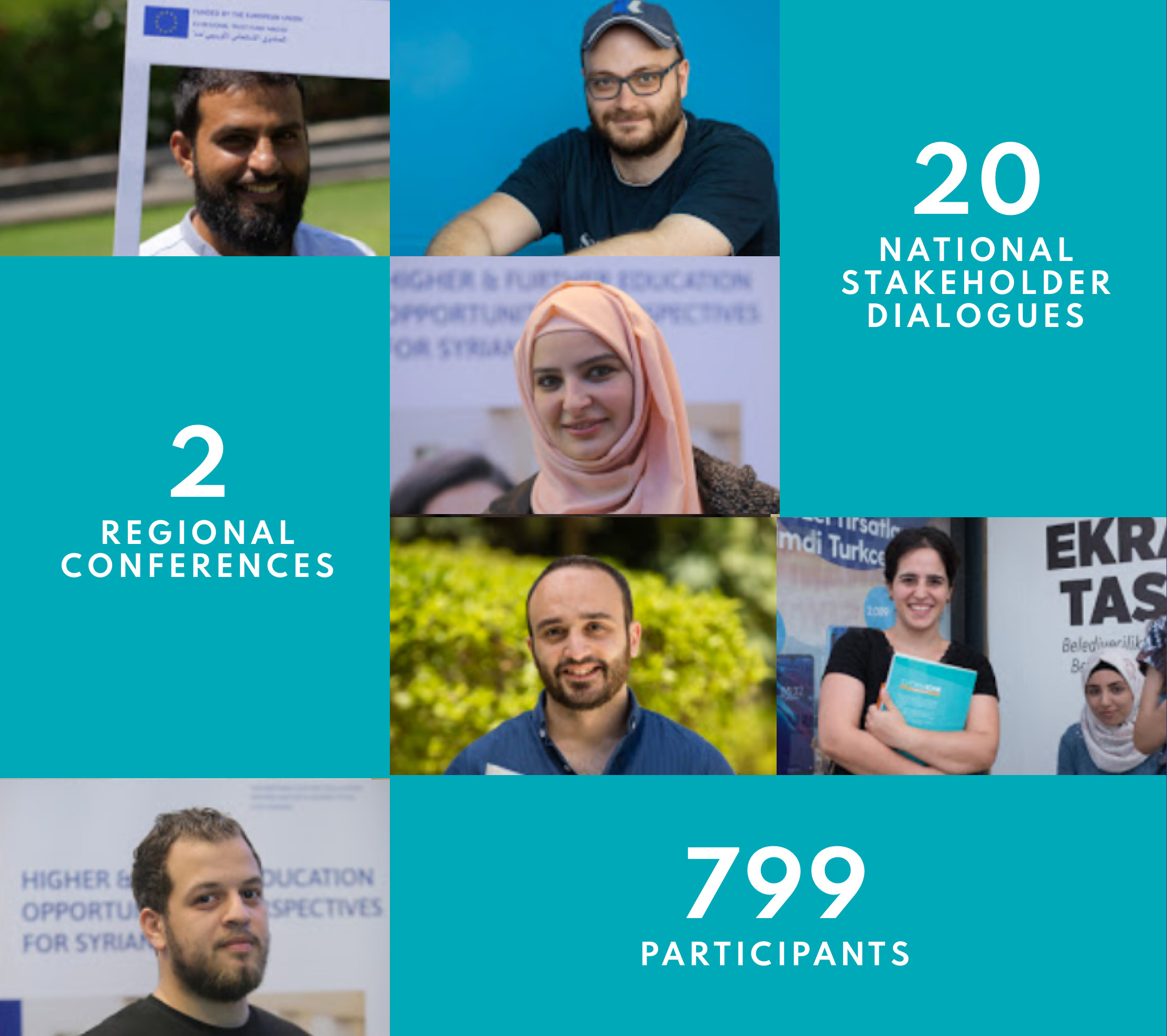 PROMOTIONAL CAMPAIGNS AND COMMUNICATION TOOLS AND CHANNELS
MY HOPES STORY PUBLICATIONS
Through the MY_HOPES_STORY publication, discover the full story of HOPES since May 2016,
the achievements, the lessons learned and the success stories of the project,
encompassing the testimonials of participating students,
partners and other key stakeholders who have been kind enough to share their impressions.
HOPES IN THE MEDIA
FACTSHEETS